DIRECTED BY STERGIOS PASCHOS
Winner Artistic Achievement Award Stergios Paschos 
Acting Haris Fragoulis 
Nominee ​Golden Alexander
Winner Young European Jury Award Stergios Paschos  Marni Films
Winner Youth Jury Award First Prize Stergios Paschos Marni Films 
Nominee ​Golden Leopard Stergios Paschos
It's summertime in Athens and Nikos, a 30-year-old broke musician, is taking care of a luxurious villa in the suburbs that belongs to a friend of his. Between poolside cocktails and fooling around with the dog that he is meant to take care of, Nikos has a plan. Still unable to get over his recent break-up with Sofia, he figures this is a unique opportunity to get some much-needed answers and he invites her over for the weekend. Sofia delightfully accepts not knowing, of course, that Nikos' plans are not as innocent as they seem. Nikos locks himself up in the house with Sofia and refuses to let her leave until she provides some rationale for the break-up, turning their alleged carefree holiday into a mess of games, fights, laughs and introspection. Is Nikos ever going to get the answers he was looking for? Is Sofia ever going to be able to explain why they broke up? Afterlov is a funny, poignant and scathing post-love story between two people who refuse to grow up.
Director Stergios Paschos
Screenwriters Stergios Paschos in collaboration with Haris Fragoulis & Iro Bezou
Producers Phaedra Vokali Stergios Paschos
Production Design Simon Nikolaides
Costumes Antonia Catsampas Marie-Louise Bartholomew
Sound Ksenofon Kontopoulos
Co-Producers Ernst Fassbender Stelios Kotionis Rena Vougioukalou Konstantina Stavrianou Theodora Valentis Petros Pappas Lasse Scharpen
DoP Christos Karamanis
Makeup Alexandra Myta
Editing Stamos Dimitropoulos
Production Manager Kostas Baliotis
Music Melentini
Cast
Haris Fragkoulis
Iro Bezou
LITERAL LEGEND (2021)
LIDA VARTZIOTU & DIMITRIS TSAKALEAS
IF YOU WERE A MOVIE (2021)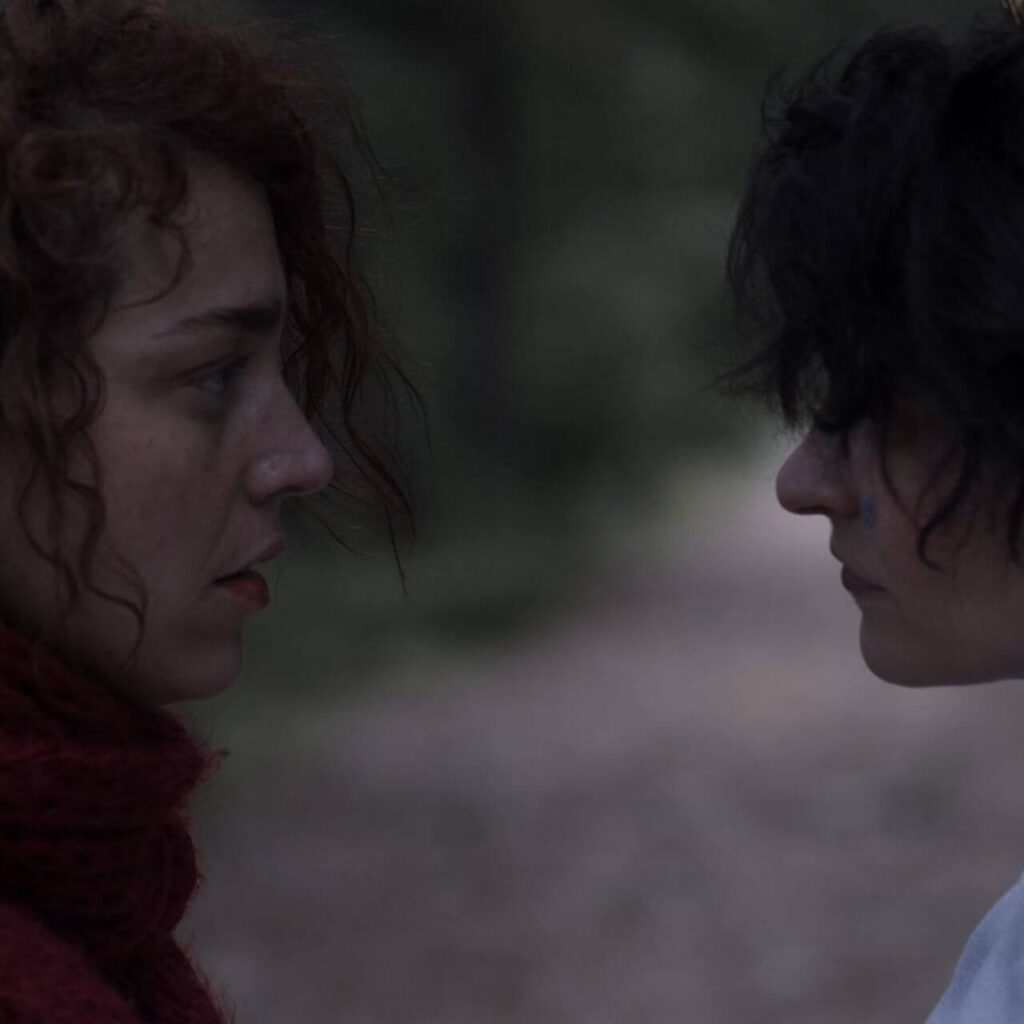 AFROGREEKS (2021)
Realised by Døcumatism & Menelaos Karamaghiolis in collaboration with ERT, Ministry of Culture, Municipality of Athens, Humanrights360 and MARNI Films.
25 YEARS STAVROS NIARCHOS FOUNDATION
ESCAPING THE FRAGILE PLANET (2020)